Traverse City Boat Storage & Winterization
Don't Worry About Your Boat This Winter with Our Affordable Options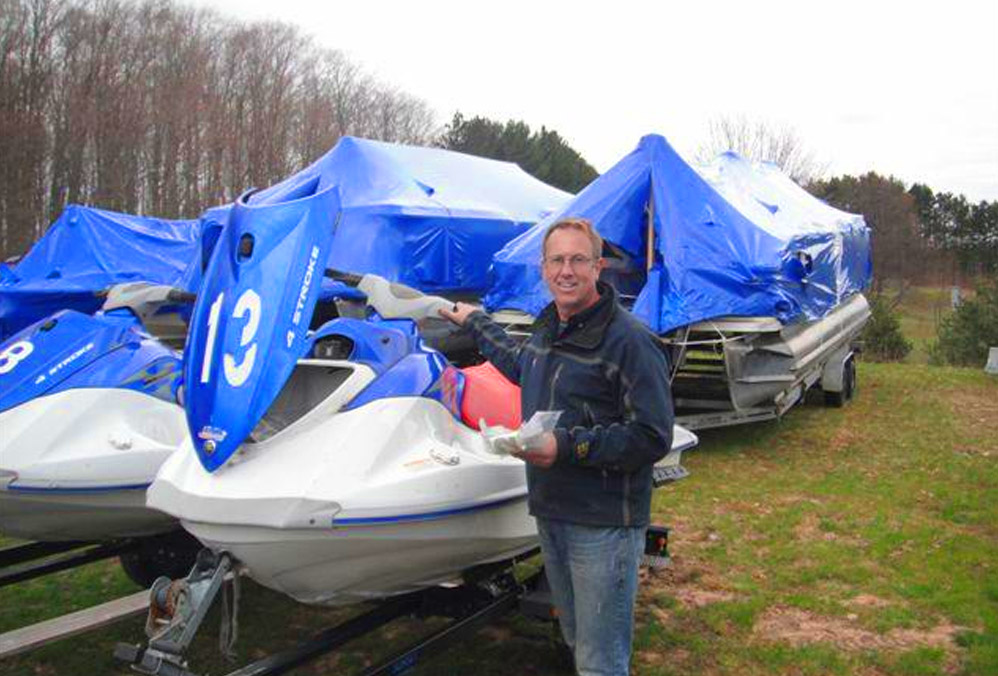 Please note: When you make a reservation, you will be charged $250 to hold your place. We will contact you to set up your storage details within the next business day. Reserve your place today!
Store Your Boat For The Winter
Aussie Watersports provides winter boat storage & winter boat shrinkwrapping in Traverse City, Michigan.
We store boats at our facility west of Traverse City off M-72. If you're looking to get your boat professionally wrapped and stored somewhere safe, make a reservation online.
Rest securely knowing your boat is safely winterized, shrink-wrapped, and stored for the winter. Let the boat professionals at Aussie Watersports take the work out of storing your boat for the winter. Leave it with us, enjoy the winter, then come pick it up or have it dropped off in the spring ready to go!
This is a great service for boat owners in the Grand Traverse area of Northern Michigan. We take the worry and hassle away from taking care of your boat in the winter.
We can get your boat ready for winter
Indoor storage space available for a short time
Protect Your Boat from Northern Michigan's Winter
Traverse City Winter Boat Storage: keep your boat safe this winter!
Boat Winterizing & Winter Storage Costs
Pontoon Outboard Winterization – $69 + parts*
Shrink-wrapping $12-$15/linear ft.
Indoor storage for $4.95 per square foot
Add $150 and we'll pick your boat up with your trailer