Aussie Watersports FAQ
Northern Michigan Boat and Watersport Equipment Rental Frequently Asked Questions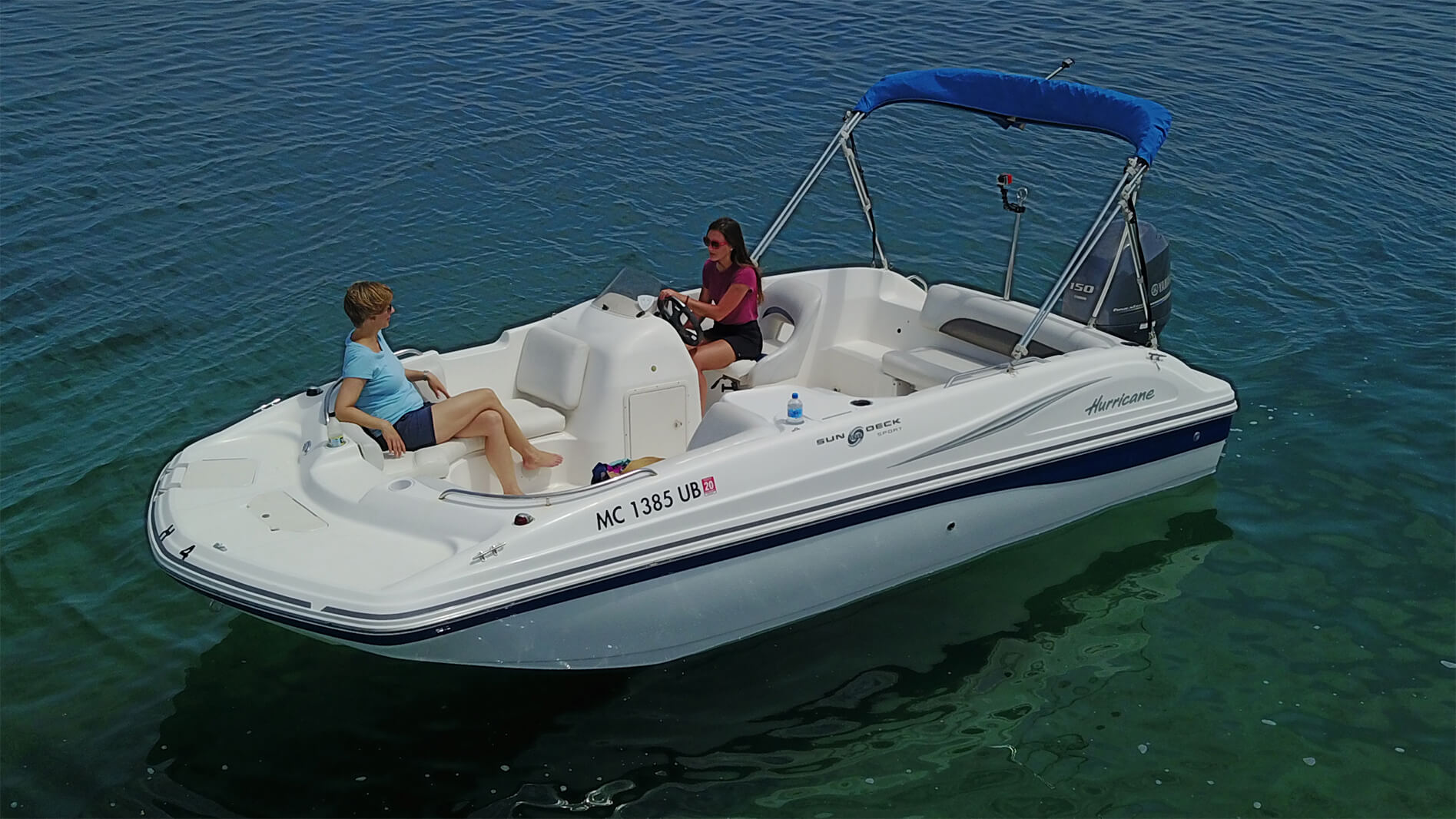 Still have questions?
Give us a call or contact us, we're ready to help get you out on the water!
What is your cancellation policy?
Cancellations up to 7 days before your reservation date are 100% refundable. If, you have to cancel with less than 7 days notice you will forfeit your reservation deposit. If you cancel 3 days or less before your reservation you will be charged in full for your rental. However, if we can rebook the product you reserved, eliminating the vacancy in our system, you will not be charged.
Weather is always tricky to predict, hence we watch the forecast very closely. Something to consider is that many smaller inland lakes within 8 miles of downtown Traverse City have water temperatures up to 2 degrees warmer than West Bay and much less wavey in afternoons. If boats are booked on lakes that have the potential to become windy and choppy we will often strongly suggest moving to a safer lake. This can usually be done the day before your rental. If you choose to stay on the same lake there are no cancellation options for excessive wind or wrong wind direction. Our goal is for you to have an enjoyable and safe boating day.
Do you offer a cash discount?
Yes! We give a 3% discount on all prices for all reservations. A credit card is required to hold your boat.
How do I make a reservation?
You can make a reservation on our website by clicking the "Book It!" button. Or you can call us and we can make a reservation for you over the phone (231) 932-1800.
What information is needed to make a reservation?
We require a name, home address, email address, phone number (best number to reach you to set up arrangements to get your boat) and a credit card number. This is entered into our reservation system and you will receive an email confirmation.
IMPORTANT: If you do not have service on your mobile phone or plan to turn it off while on vacation, please call us with your house or cabin phone number. We cannot deliver your boat without communicating with you.
Do I have to pay in full when I make my reservation?
When booking online, yes, you will pay for the entire rental upfront. Our booking system does not allow for partial payments.
If you call the office to make your reservation, we ask for a reservation deposit of $250 OR 10% (whichever is greater). That amount is charged immediately and the remaining of the rental will be charged 1-2 days prior to your reservation.
Can I pay with two different credit cards?
Yes, you can use different cards for security deposit versus the reservation deposit.
The reservation deposit is the fee for renting the boat and that money is collected first. The security deposit is charged the day of your rental at delivery. We collect the security deposit when we deliver the boat to you, so please have a credit card of your choice on you. The security deposit is refunded after the boat is returned and is deemed undamaged.
PLEASE NOTE: The deposit can stay on your card for up to 7-10 days before the refund is fully processed.
How do I set up arrangements to get my boat?
We ask you call us one day before you are due to receive your boat, (after 1pm is preferable). At this time we will put you in touch with our dispatcher to offer directions, answer questions and do a final check on accessories requested and then set up a time for delivery, the next day.
Can I bring my dog aboard?
If you decide to bring a dog aboard please make sure they are either able to swim or have a dog life jacket on board. Remember you are responsible for any damages to the boat, including damage from a pet.
Do I have to pay for gas?
All office pickup and delivery rentals include a tank of fuel.  If you need to get more fuel while you are out on the water, we ask that recreation fuel with no ethanol is used.
Jet Skis can typically last for 4 hours of constant use per tank of gas, ski boats will likely last a day on one tank and a pontoon boat can last one to two days on one tank.
IMPORTANT: Please keep in mind, that boat gas gauges are not usually that accurate due to waves and the angle of the boat, so sometimes when gauges show half full they may actually have less than half a tank of gas.
Do I need to purchase a damage waiver through Aussie Watersports?
Since only some homeowner policies cover 'Recreational Rentals' this waiver is optional, so please consult your homeowners policy first.
Boat damage waiver options: $1000 deductible $33.00 per day / $2500 deductible $20.00 per day
Jet Ski damage waiver options: $1000 deductible $28.00 per day.
If your homeowner policy does not cover "Recreational Rentals" we recommend you purchase a boat or Jet Ski damage waiver.
Where is Aussie Watersports office?
Many think because we rent boats that our office is on the water. We actually have so many boats for rent that we have an offshore office just west of Traverse City on M-72. 6214 E Traverse Hwy. (M-72 W), Traverse City, MI 49684
We do have a few Jet Ski and ski boat rentals available for rent on the dock at the West Bay Beach Resort and Bayshore Resort on West Grand Traverse bay, but these are available on a first-come-first-served.
Can I pick up my rental using my own vehicle?
Yes, in fact if you are comfortable driving with a trailer and launching a boat yourself, we encourage self pick-up. If you decide to trailer the boat with your own vehicle, please make sure you have a 2" ball hitch.
Will you deliver my boat or Jet Ski to my personal dock?
No. We do not deliver directly to your personal dock, but we deliver to several boat launches on many different lakes.
Do I get life vests with my boat or Jet Ski rental?
Yes, we will have life vests on board that are good for inland lake use for the occupancy of the rental. For example, if you rent a boat that has a 10 person capacity there will be 10 life saving devices on the boat. However, if you need life vests for children under 50lbs., you will need to purchase or bring your own.
Jet Ski rules and regulations
Any person born after December 31st 1978 must receive a boater's safety certificate. This certificate consists of Aussie Watersports giving both operational and safety instruction to all potential operators at the time of delivery. After receiving instruction you must sign and carry a copy of the rental agreement with you on the Jet Ski at all times. It's the law.
Boating rules and regulations
Please consult the Michigan boat laws here.