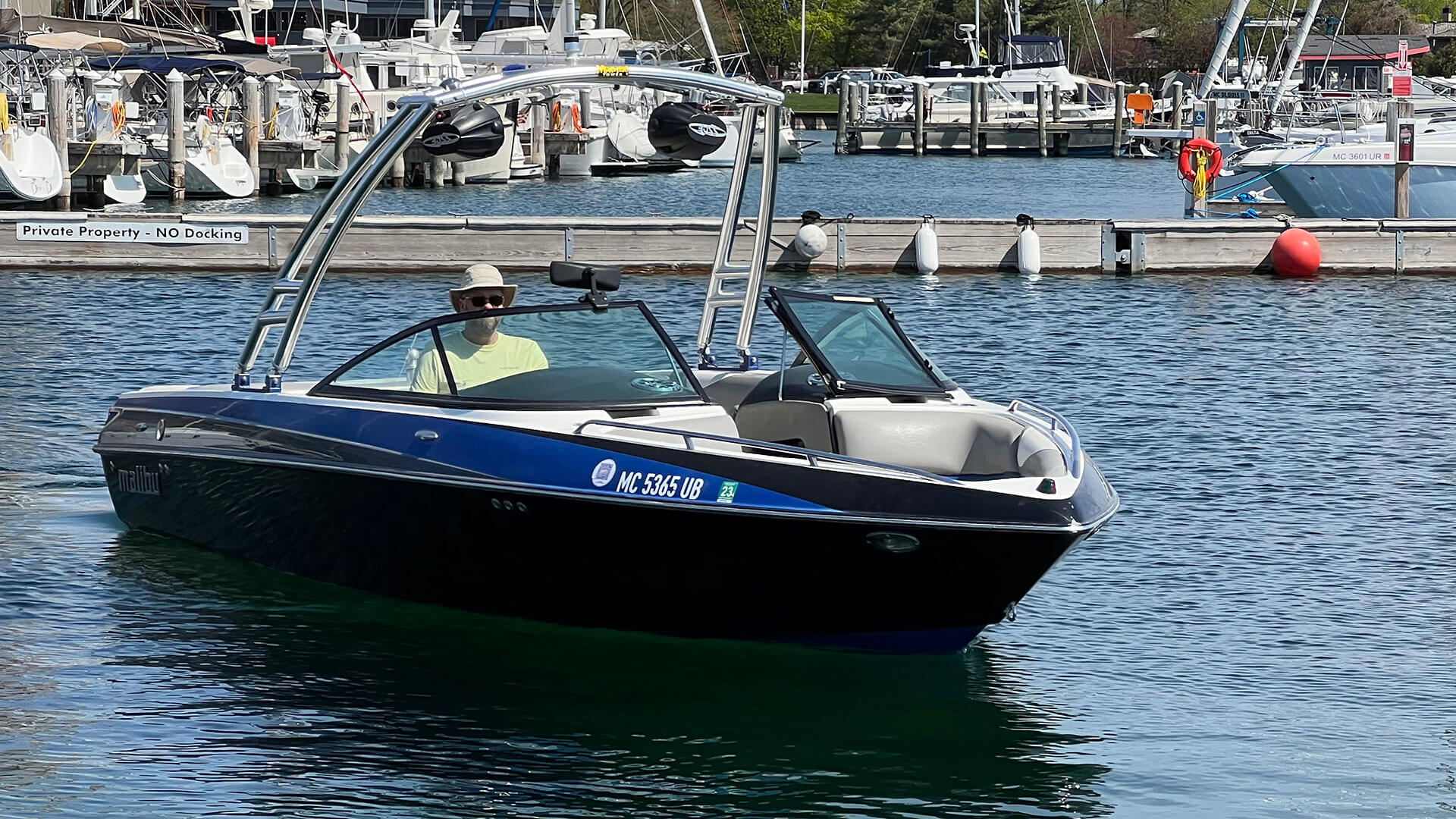 Do your boating needs involve creating the perfect wake and wave? Then you're looking for a wakeboard boat rental from Aussie Watersports. Not only do we deliver to nearby lakes, we'll also provide whatever water sports equipment you need to make your adventure a memorable one. In addition to wakeboards, we also have water skis and tubes available. One piece of equipment is included with your wakeboard boat rental, and additional equipment can be rented for $9.50 each. Please note our Malibu and Moomba boats are not allowed on Lake Michigan or any lake connected to Lake Michigan. 
It's all the fun of boating without any of the hassles. Picture yourself cutting through the cool, pristine waters of Long Lake, Glen Lake, or Crystal Lake—popular spots in the area for wakeboard boating—on a hot summer's day. Like what you see? Call us today and we'll have you out on the water in a wakeboard boat rental before you know it.
You'll find our wakeboard boat rentals on the Ski Boat Rental page. Book now to reserve yours today.