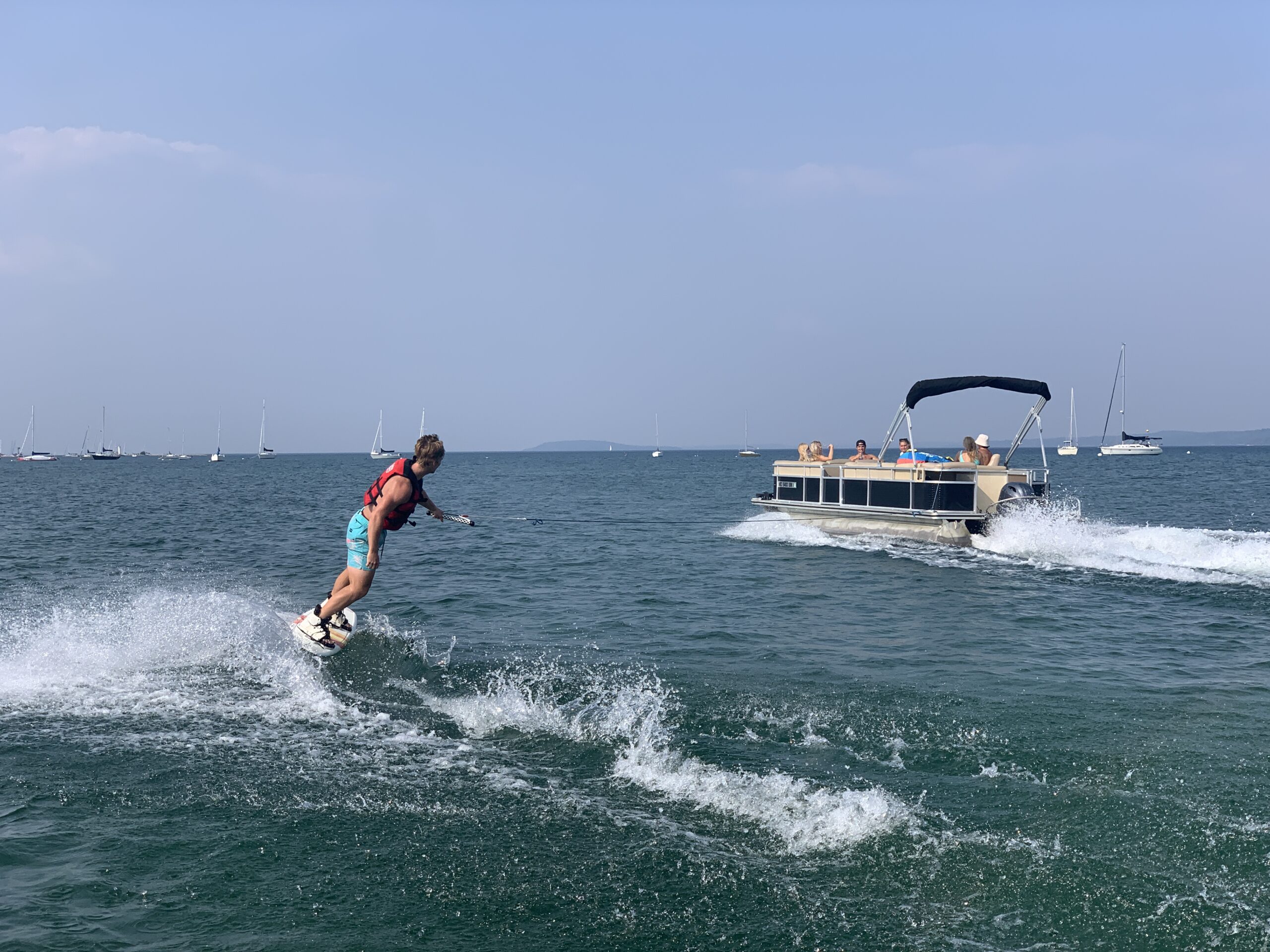 If you've got the need for speed, you're in luck. Aussie Watersports offers a variety of speed boat rentals that aren't just fast, they're also versatile—great for cruising as well as skiing, tubing, and wakeboarding. We'll provide one piece of equipment free with your rental, and additional equipment can be rented for $9.50 each!
Whether you're planning a well-deserved vacation with family or simply looking to spend a couple of sunny hours on West Bay, we've got you covered. From hourly rentals (available at our beachfront location at the Bayshore Resort) to weekly vacation rentals and everything in between, our speed boats are sure to take your boating experience from good to great.
You'll find our speed boat rentals on the Ski Boat Rental page. Book now to reserve yours today.
Each of our boats displays a yellow Coast Guard sticker detailing how many people and/or the maximum weight allowance on any given boat. If your group is on the lighter side from recently running the Bayshore marathon, that doesn't mean you can put more people on the boat than the Coast Guard puts on the yellow sticker. Likewise, if your group just got done with a Nathen's hotdog eating contest and put on a few hundred extra pounds, don't expect to put eight 250 pound people on a boat rated for 1500 pounds. We take everyone's safety very seriously, and so should you.
Additional factors like wind and severe weather can cause your rental to be delayed or canceled.